Local SEO for Accountants
When it comes to digital marketing for accountants, there's a lot to think about, with local SEO being a great way to get more business from local searches. If you don't yet have a strategy of this kind, you could be missing out on profits unnecessarily. After all, 30% of all mobile searches are related to location, and 28% of searches for something near result in a purchase. What's more, 78% of people who search for something near on their phones visit the business within a day. So, with this in mind, here's a local SEO guide for accounting firms.
How Does Local SEO Work?
Google shows two types of search results for local searches. There are 'map pack' results and organic 'blue link' results. You can rank on both of them. The map pack is a Google SERP feature that shows the top local business listings and their locations on a map. The organic search results are the blue links we're all familiar with. These usually appear below the map pack results.
How Can I Rank for Local Searches?
Ranking for local searches is important, so here are some useful tips.
#1. Create a Google Business Profile
A Google Business Profile is a local listing with information about your business. It's free and allows your business to appear in the map pack and Google Maps, so you definitely need to claim yours. When someone searches your firm's name, a profile (called a knowledge panel) will pop up with your firm's information like address, phone number and website URL.
Once your Google Business Profile has been completed, you can rank for searches like 'accounting firm near me.' Once such a search has been made, the Google 3-pack will appear. These are three results deemed to be the most relevant, and it's your job to secure one of those top spots. To do this, first make sure all business information is accurate. You should also include a picture of your business to help build trust. Showcasing reviews also acts as social proof and encourages others to interact with your brand. Google Business Profile also has a handy 'post' feature which allows you to promote blogs, announcements and events. The more information you provide, the more potential clients will feel attached to your brand.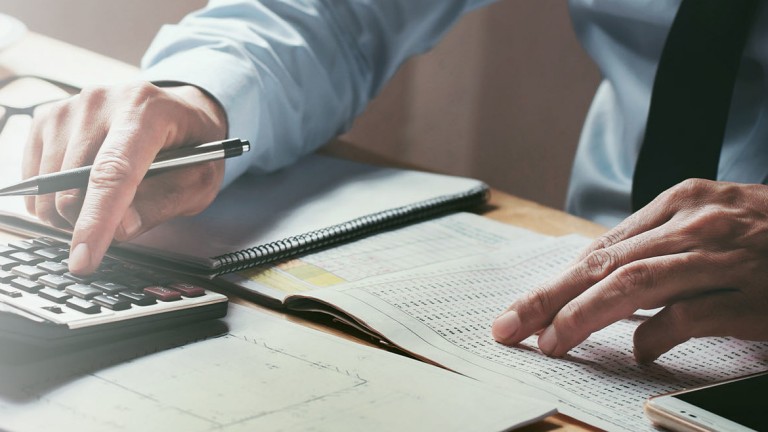 #2. Create Location-Specific Pages
One of the best ways to boost your local SEO efforts is to create specific location pages for each of your services. For example, 'Accounting in Maidstone' or 'Bookkeeping in Kent,' as this appeals directly to people in specific regions. Do extensive keyword research to find out what people are searching for that relates to your brand, and then plug-in location-specific words to help with optimisation. If people are typing "payroll services near me" you can then use "payroll services Canterbury", for example, as a location-specific keyword phrase. As part of your research, look at how competitors are ranking locally and what phrases they're using to nail the top spots.
#3. Create Content with a Local Focus
If you want to create a buzz in a particular region, it's a good idea to craft location-specific content. This could include industry news, local stories or a company announcement packed with local SEO keywords. This sort of content should be placed on your blog and promoted on your Google Business Profile. It should also be promoted on social media using local hashtags and taglines. Be sure to also follow other local businesses to ensure your content gets as much traction, including likes and shares, as possible. You can also tag relevant businesses mentioned in your local content.
Local SEO services for accountants can really improve your traffic, so start honing your strategy today.